Hosting with GigaTux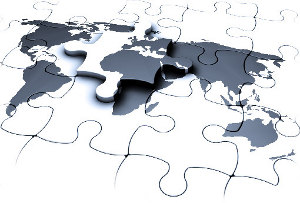 GigaTux is a hosting company with a primary focus on offering our users an excellent service. GigaTux was launched in February 2007 in the UK and we presently have servers available in:
London, UK
San Jose, CA, USA
Frankfurt, Germany
Chicago, IL, USA
Each one of these locations is hand picked to provide very impressive connectivity, with a very low latency, high bandwidth connection. This website is hosted on a GigaTux server in London, UK using our Virtual Private Server product.
VPS, Shared or Dedicated Hosting?
Confused as to what hosting solution you need? We're here to help.
The simplest solution we offer, and one that requires the least in-depth knowledge, is shared hosting. This is for people that want standard Internet functionality, such as web sites and email hosting. You can set up any popular web hosting program or framework (e.g. Django, Wordpress or phpBB) or anything custom using static pages, PHP or Python. You also have access to a database for your web applications. However, this is really the limitation of what you can do; you cannot run your own custom non-web applications or choose how you would like your OS set up.
VPS stands for Virtual Private Server and provides you with root/Administrator level access to your Linux or Windows server. We recommend this for most people that want more than shared hosting and want to own their entire operating system. Even if you need a powerful VPS with gigabytes of RAM and many CPUs, we would still usually recommend this over a dedicated server as you can use the powerful underlying hardware which usually has plenty of availability, instead of tuning your own hardware.
You will be sharing the physical resources of the server with other users, but we always ensure that your RAM is yours alone. We take many proactive efforts to ensure you always have excellent and fair access to the shared resources such as hard disks and network bandwidth and think you will be impressed at the quality we provide.
At the highest level is dedicated hosting, where you are the only user to have access to the physical server's resources. Although this means you are in control of these resources, building a server that matches what we can offer through VPS hosting is very expensive (with RAID-10, EEC RAM and IPMI).