Datacentre Overview: San Jose, California, USA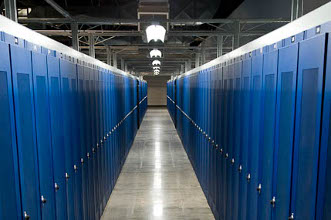 The colocation facilities we use on the West coast of the USA are based at Hurricane Electric's FMT2 datacentre at San Jose. NOC staff are available 24/7 for technical issues if necessary.
Network Specifications
This network is one of the top 5 most connected Internet backbones on earth. Hurricane Electric operate their own fibre optic Internet backbone and also have over 6,000 BGP peering sessions with other major national and International Internet networks. FMT2 is fully tied into Hurricane Electric's fiber optic network with hundreds of multiple fully redundant, self-healing, fiber optic 10 Gigabit (10,000Mbps) & OC192 connections. This, along with their self-healing network architecture, ensures the fastest and most reliable Internet and data service possible.
Hurricane Electric is the world's most connected IPv6 network. Running IPv6 native in the core, the network currently connects via BGP (Border Gateway Protocol) to approximately double the number of IPv6 networks as the next nearest Internet backbone.
Power Specifications
Electrical power is provided which is fully redundant, voltage smoothed, and backed by the latest and most reliable Data Center UPS systems with Industrial Power Grid Class Generating systems, to provide premium power.
Environmental Control and Fire Detection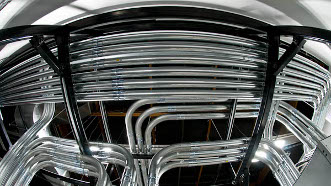 Taking redundancy to the extreme, Hurricane Electric operates a multiplicity of redundant Environmental Conditioning Systems (ECS) in every colocation suite so that when a system does require maintenance, the other ECS can take over ensuring that computer and network gear continue to function in the optimum colocation environment.
Physical Security
Hurricane Electric's Colocation Facilities are very secure buildings with professional staff onsite 24/7, providing safe environments for servers and equipment. The facilities offer state-of-the-art digital surveillance cameras (CCTV) to watch and record 24/7 every individual cabinet. Card key locks at every entrance and exit within the facilities record who goes through each door and the exact time they entered or exited. Hurricane Electric's secure environments have passed the highest level of professional security audits with flying colors.