About GigaTux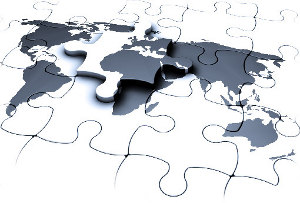 GigaTux is a hosting company with a primary focus on offering our users an excellent service. GigaTux was launched in February 2007 in the UK and we presently have servers available in:
London, UK
San Jose, CA, USA
Frankfurt, Germany
Chicago, IL, USA
Each one of these locations is hand picked to provide very impressive connectivity, with a very low latency, high bandwidth connection. This website is hosted on a GigaTux server in London, UK using our Virtual Private Server product.
GigaTux believes in offering an honestly priced service, with no compromises on important aspects that matter to you: reliable storage, quality bandwidth and excellent customer service. GigaTux is an agile company and is able to offer decent packages to meet your needs, fully customisable by ourselves. Support is provided globally with our main offices in London, UK, not that regional location need matter too much when there is a top-class, competent customer service to back our networking services!
Never heard of us before? Why not check out some of our customer testimonials and see what people have to say.
Interested in keeping an eye on what we do? Why not follow us or check out our blog?
No Compromises
In saying we offer so much, we must iterate that we do not cut corners or offer a substandard service. We promise to be backed up by an extremely reliable network and extremely reliable, RAID-backed servers in all situations. And, of course, we will back you up with a extremely good customer service, by e-mail and phone.
On request, we can offer trial periods for our larger systems. Please contact us for further details.
Green Hosting
GigaTux primarily sells Virtual Private Servers, which we think are pretty green anyway. Instead of multiple clients users using multiple separate servers, we buy a powerful server and partition it up for all to share.
In addition to the fundamentals of our business, we recycle everything we possibly can, don't send out paper invoices, make extensive use of virtual working and use public transport whenever we can.
Awards and Acknowledgements
Attributions
This website includes GeoLite data created by MaxMind, available from http://www.maxmind.com/. URL Shortening services are provided by ho.io. Progress bar images are provided by bram.us. UK Bitcoins provided at Bittylicious and Further quality links are available.