Linux and Windows Hosting - Centered Around You
GigaTux offers fantastic value for money, reliable Linux hosting and Windows hosting solutions, specialising in Linux VPS hosting (Virtual Private Server) and web hosting. Our products, while being affordable, are reliable and we do not cut any corners when it comes to providing a decent service. We have been established since February 2007 and have proven that reliability need not come with a high price. You can also buy Bitcoins for use with any of our services.
GigaTux are Linux specialists and we offer services and support using a wide variety of Linux distributions, along with Windows Server. We understand that each customer's needs vary, and can offer hosting solutions with varying but generous amounts of memory, hard disk space and bandwidth. We have some great deals available right now, backed up with our first class customer service. We can offer our VPS hosting systems immediately and have a wide range of packages to suit you. GigaTux is rated 4.8 out of 5 based on 11 reviews via FreeIndex .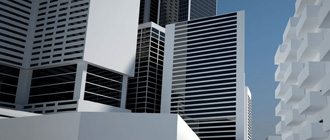 GigaTux provides Linux virtual servers running on our own hardware from $10.51 per month. We proactively ensure that VPS system resources are allocated fairly and guarantee that each user has access to a fully responsive system. GigaTux can install most popular distributions for our Linux hosting solutions, including Debian (our recommended server distribution), CentOS, Ubuntu, Fedora Core and Gentoo, as well as Windows Server.
Click here to find out more about our Virtual Private Server solutions.
It almost goes without saying that we provide fantastic web hosting, mail and DNS hosting solutions, allowing use of PHP, MySQL and primary and secondary DNS. FTP access to your web hosting space is provided along with full usage statistics and accounting features. Our web hosting packages include mail access over web, POP3 or IMAP with state of the art, dynamic spam filtering provided by Spam Assassin and other related utilities. Our web hosting services are ideal for both professionals and new starters alike.